Serving Middle School and High School Students
For several years, parents, principals, teachers, law enforcement, and administrators have expressed a need for an alternative learning environment for students who are experiencing severe academic, behavioral and/or attendance problems. The Holmes District School Board has responded to this need by supporting and funding the Graduation Assistance Program.
Our mission at the Graduation Assistance Program is dedicated to providing a quality educational program that is centered on preventing and reducing juvenile delinquency. The program is operated in partnership with the Department of Juvenile Justice, the feeder schools, families, law enforcement, community organizations, and other public agencies. We are committed to a balanced approach that effectively provides troubled youth with guidance, education, and discipline in a caring environment to enable them to accept responsibility and become productive members of the community.
Our philosophy is based on the belief that all students can learn and succeed when provided a learning environment that meets their needs and interests.
Click here for the FOCUS Parent Portal registration form.
Behavioral System
The Three Step Level System is designed to motivate students through positive reinforcement and to maintain appropriate behaviors in the classroom. Students are given the opportunity to make appropriate decisions about academic and social situations with as much structured and individualized attention as they need to succeed. Making students feel appreciated and rewarded for their involvement at school helps reduce the likelihood of their involvement in drug use and other problem behaviors. This is because students who feel acknowledged for their activity at school bond to their school. Lack of commitment to school means the child has ceased to see the role of student as a positive one. Young people who have lost this commitment to school are at a higher risk for a variety of problem behaviors.
Giving students opportunities to participate in important activities at school helps to create a feeling of personal investment to their school. This results in greater bonding and adoption of the school's standards of behavior, reducing the likelihood that they will become involved in further problem behaviors later in life.
We Believe...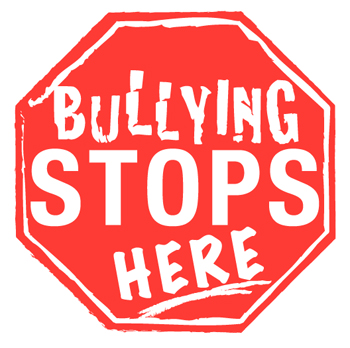 Holmes District Board Policy 5.321 prohibits bullying and harrassment. We encourage you to take a stand against bullying and report it immediately.

Click here to anonymously report bullying online, or click here for a PDF copy of the report.